Mirrored Reflective Window Film
Our Flat Glass installers were tasked to make the windows blend in with the polished chromed mobile office trailer. We achieved our mission by installing our Mirrored Reflective Window Film which blends in nicely with the look of the trailer.
Project Gallery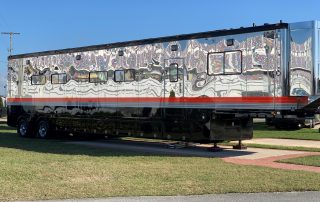 At vero eos et accusamus et iusto odio dignissimos ducimus qui blanditiis praesentium voluptatum deleniti atque corrupti quos dolores et quas.